The Garden of Eden

Our first project was inspired by the emotions and symbolism in the story of the Garden of Eden. Each course goes through the stages of Adam and Eve's fall from grace: from purity to temptation to downfall. The courses move from bright and crisp lusciousness to alluring richness to fanciful excess, which parallels Adam and Eve's journey from living in the garden, to being tempted by the serpent to being expelled.
This project is inspired by the element 'Earth'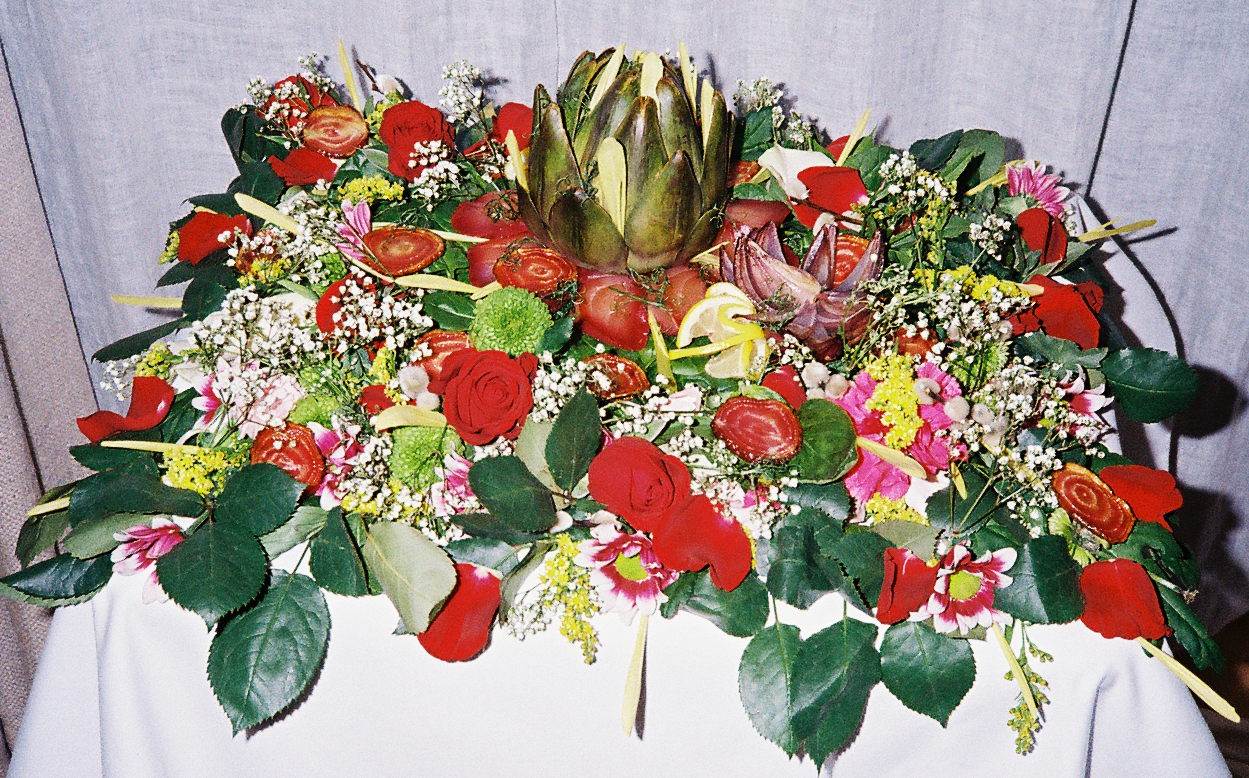 The starter depicts the creation narrative of the Garden of Eden which connotes purity, lusciousness and joy.
A steamed artichoke, and salmon cured in gin and beetroot with lemon, pea shoots and popcorn flowers. Served with balsamic roasted purple onion and candied beetroot chips and dressed with creamy basil and spring onion dressing.

Abundantly arranged with fresh cut foliage, roses, gypsophila, solidago and chrysanthemums.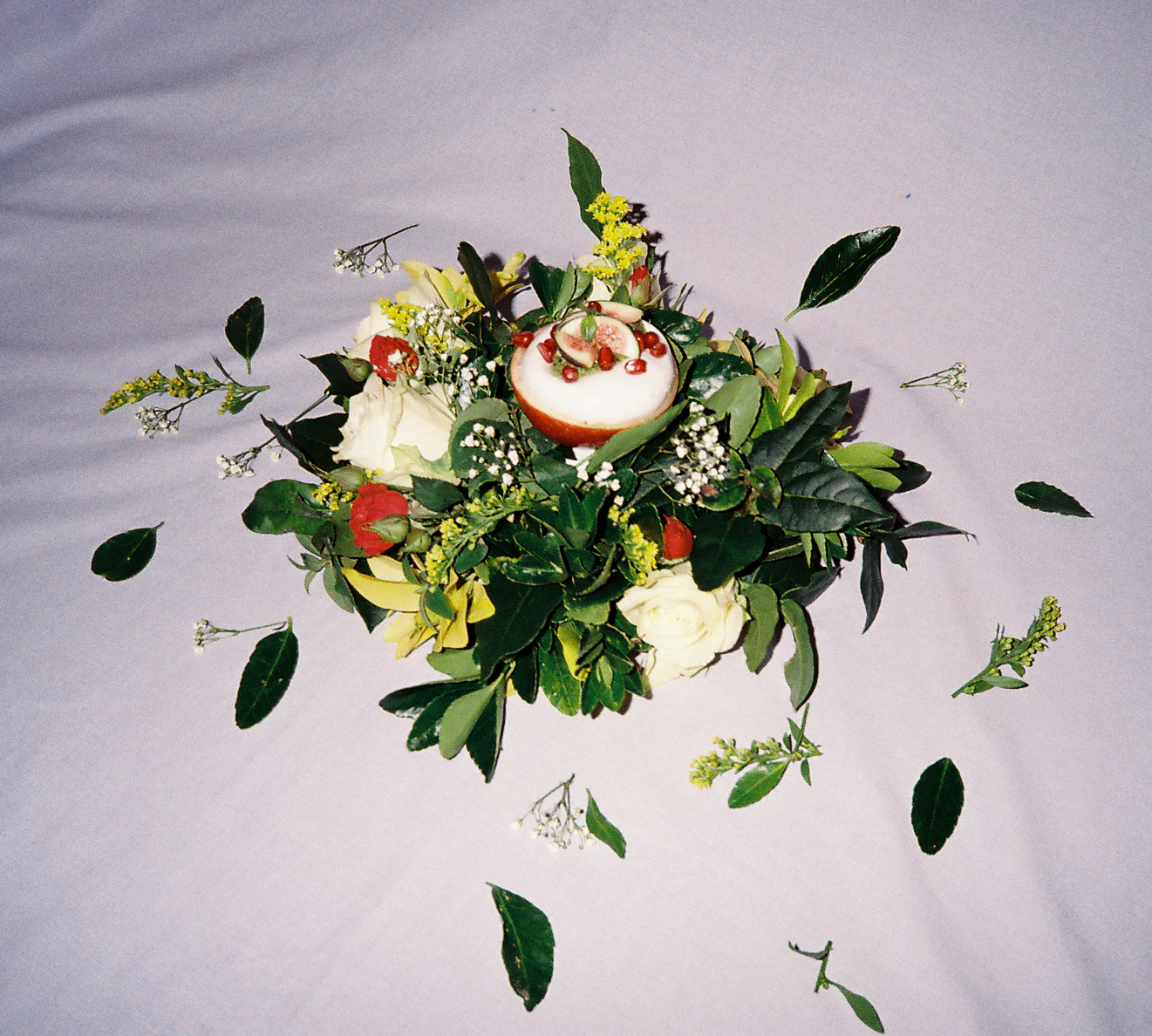 The main course depicts the fall from grace which connotes temptation, desire and greed.
When opened the apple hides burrata topped with walnut pesto with figs, pomegranate and basil leaves dressed with balsamic glaze.
Complimented with a rich bed of foliage, roses, gypsophila and solidago

Depicting the deception of the serpent.

The dessert portrays the expulsion from Eden, which indicates despair, guilt and disruption.
The tree of life is made using twisted willow, oasis, gold wrapped red current berries, foliage and dwarf deutzia. Displayed alongside a dark chocolate fondant cake, with red berry sauce on chocolate and hazelnut soil, grounded pistachio moss and crystallised rose petals.
Scrolls displayed at the Camberwell graphic design WIP show 02/2020